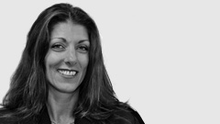 One of the things I love about real estate is that there is no fixed price.
So for the savvy sellers out there, if you're prepared to listen and arm yourself with the right information, there are simple steps you can take to improve the value of your property and have a positive influence on your final sale price.
Anyone can sell a property at a buyer's price.
But if you want to uncover that extra 5% to 10% value in your property and get the best price possible - the premium price - then there's three factors we need to get right:
1. Price - you need to set a price that will generate inquiries on your home but doesn't leave any of your money on the negotiating table.
2. Presentation - your home needs to be presented correctly for your marketing and for the feeling that potential buyers get when they walk through your front door. Make no mistake - buyers buy on emotion.
3. Marketing - your marketing (photos, video & advertising) is your window to the world for your home. It's crucial to have your home presented in the best possible light if you're going to get your home on your potential buyer's must see list - and get the best price possible.
You need more than just a 'free appraisal' - you need an agent who will share with you a proven sales strategy that works that suits YOUR needs.
I can help you with
- rental property sales (empty and tenanted)
- deceased estate sales
- divorce & separation
- the sale of properties on behalf of long distance sellers
- properties that have failed to sell
Even if you're not ready to sell yet I can help you lay the right foundations for a successful sale so when the time is right you are well prepared.
Your potential buyers are given the attention, respect and service they deserve to ensure that your sale makes it from contract to settlement - yes, I return emails and phone calls from buyers.
Let me guide you through the home selling process - feel free to contact me on 0439 517 351 or sharon.davey@raywhite.com - I promise I won't stalk you!
Please feel free to read my client reviews below or you can watch my profile video here http://bit.ly/2eLV2Ya​
Agent Reviews
Ambra & Anna

This is the second time we have had dealings with SHARON.... both times a perfect experience. Sharon is professional, true to her word and a gem. Thanks Sharon.... only sorry we don't have plans to buy or sell again.... BUT you never know!