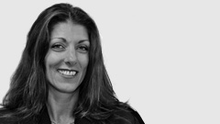 The great thing about real estate is that there is no fixed price.
So if you're prepared to arm yourself with the right information and work in partnership with your agent you as a seller have the opportunity to have a real influence on your final sale price.
But it's essential for you to get three factors right if you want the best result:
1. Price - you need to set a price that will generate inquiries on your home but does not leave any money on the table.
2. Presentation - your home needs to be presented correctly for both your marketing and for the feeling that potential buyers get when they view your home.
3. Marketing - your marketing (photos, video & advertising) is your window to the world for your home and it is crucial to have your home presented in the best possible light if you are going to get your home on your potential buyer's must see list.
You need more than just a 'free appraisal' - you need an agent who can show you how to get these three factors right and will share with you a proven sales strategy that works and suits your individual needs.
Sharon has considerable experience in:
- rental property sales (empty and tenanted)
- deceased estate sales
- divorce & separation
- the sale of properties on behalf of long distance sellers
- properties that have failed to sell
Even if your not ready to sell yet Sharon can help you lay the right foundations for a successful sale so when the time is right you are well prepared.
With over twenty years in sales Sharon has the experience and attitude to ensure that your potential buyers are given the respect and service they deserve to ensure that your sale makes it from contract to settlement.
Please feel free to read her customer reviews below or you can watch her profile video here http://bit.ly/1C3YiUS
Agent Reviews
Stephen and Kerry Hickey

Sharon Davey and her team at Ray White helped me sell my Safety Bay property in 2014. Having sold a few properties in the past we knew exactly what we wanted from an agent. I must praise Sharon on her list of little things she advised and helped me with but mostly her experience and enthusiasm sold my house for the maximum price. I got the feeling I would get the same professional care and attention from Sharon Davey whether my house was selling for $200K or $2Million. Sharon is very honest and her integrity and hard work is what sets her apart from most agents in town. That is why I would recommend Sharon Davey to buy and sell any property in the future. Sharon and Co. your an amazing team :0)